The third edition of ADIDAS Alpes International U19 was an exceptional one with 225 players registered from 17 countries including some of the best badminton nations in the world as Indonesia, Thailand or Malaisia.
The new winners were crowned on Sunday 10th April and Indonesia confirmed their status with 3 all-indonesian finals.
In Women Single, Ester Nurimi Tri Wardoyo is the new champion after a win against his friend Tasya Farahnailah (N°2). We hope Ester will now encounter the same success as the two previous winners of Women Single, Mariia Golubeva (Russia) and Tasnim Mir (India) who are at the top of the World U19 Ranking now.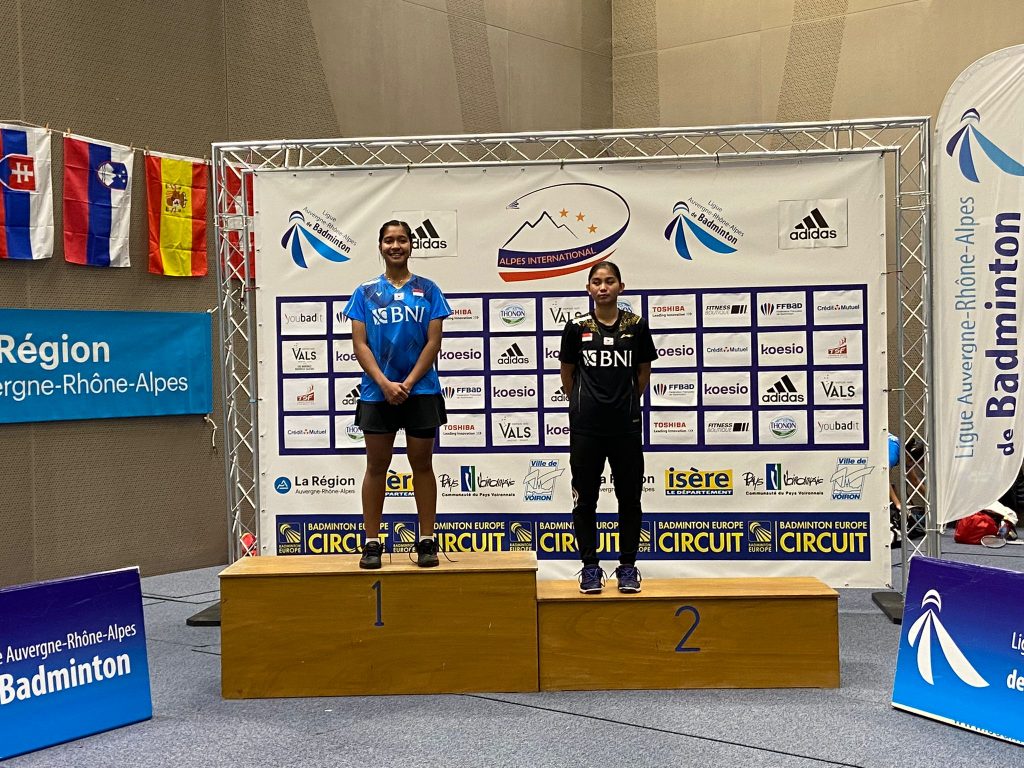 In Men Single, Indonesia also grabs three spots in the Semi-Finals as only Simon Baron-Vézilier (n°2), former player of the Voiron excellence structure, makes it to the final four. Not enough to prevent an all-indonesian battle for the title where Alwi Farhan, n°6 and U15 Asian champion in 2019, wins the event in a two-games match against Bodhi Ratana Teja Gotama. A brillant future is surely waiting for Alwi Farhan who did not lose a game for the whole tournament.
In Women Double, Indonesia strikes again with the victory for Meylisa Trias Puspita Sari & Rachel Alessya Rose against Anisanaya Kamila & Az Zahra Ditya Ramadhani. Both pairs eliminated some local french girls to reach the final as the winners took over Clémence Gaudreau & Elsa Jacob and the runners-up were better than Camille Pognante & Téa Margueritte in the SF. Still brillant performances from the french shuttlers who are only U16 and will probably compete for the gold next year.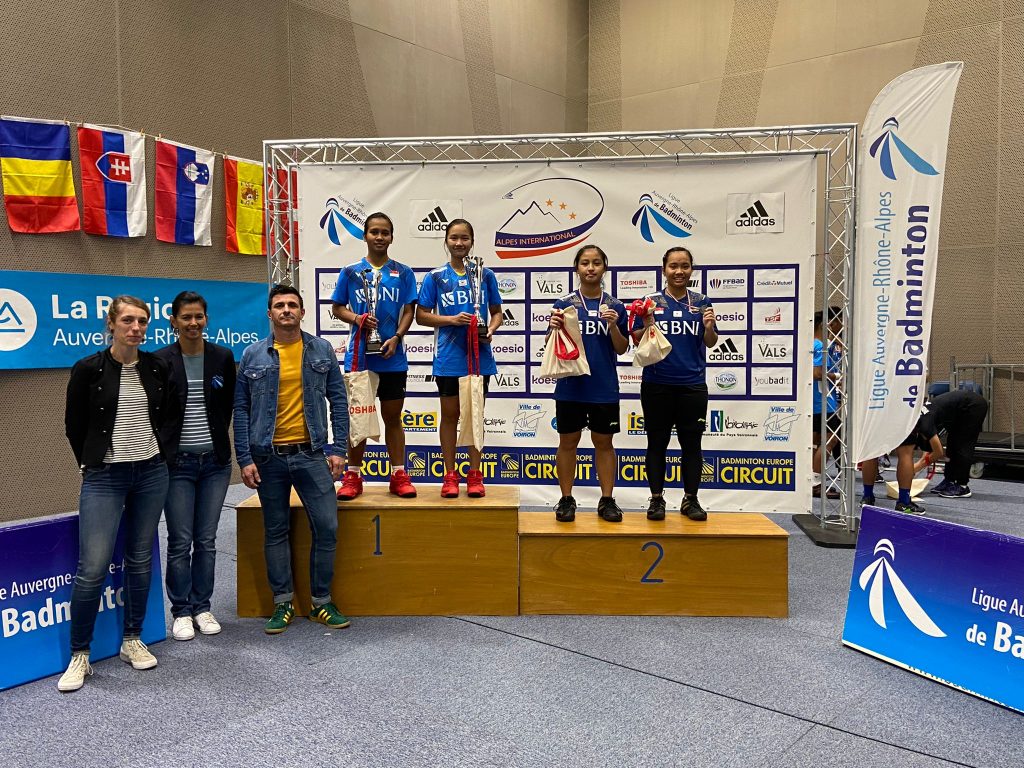 In Men Double, France players confirmed their international potential with a well-deserved win for Lucas Renoir & Maël Cattoen (n°2) who played at a very high level during the whole tournament and did not let any game in their way to the title. They were also to strong in the final for another french pair, Mattéo Justel & Tino Daoudal. Mattéo was the reigning champion after his 2021's success in MD and he reached the final again with a new partner, but was not able to grab gold this year.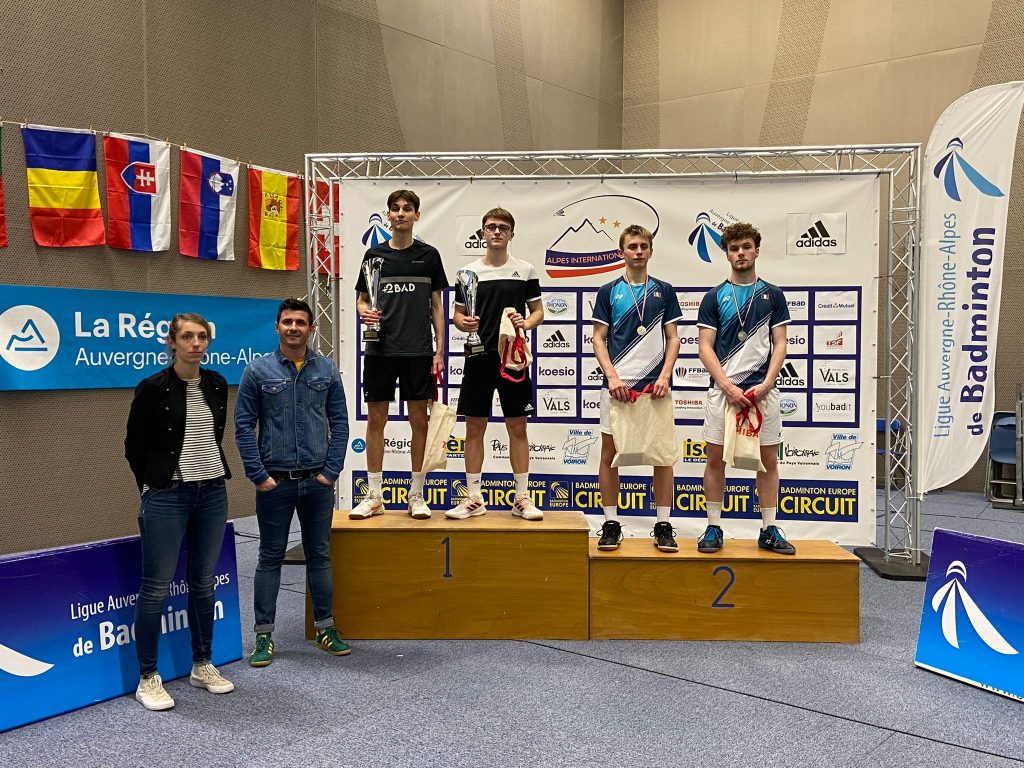 In Mixed Double, the indonesian pair was surprised early in the tournament by the swiss pair Lucie Amiguet/Mathis Chantakhesone. It let an open way to the title for Lucas Renoir who wins another gold medal, this time with Téa Margueritte. The pair was top seed of the tournament and confirmed it with a two-games win against Jonathan Dresp and Ella Neve (Germany) in the final. They also took over last year winner Baptiste Labarthe in the QF and a solid dutch pair Noah Haase/Kirsten de Wit (n°3) in the SF.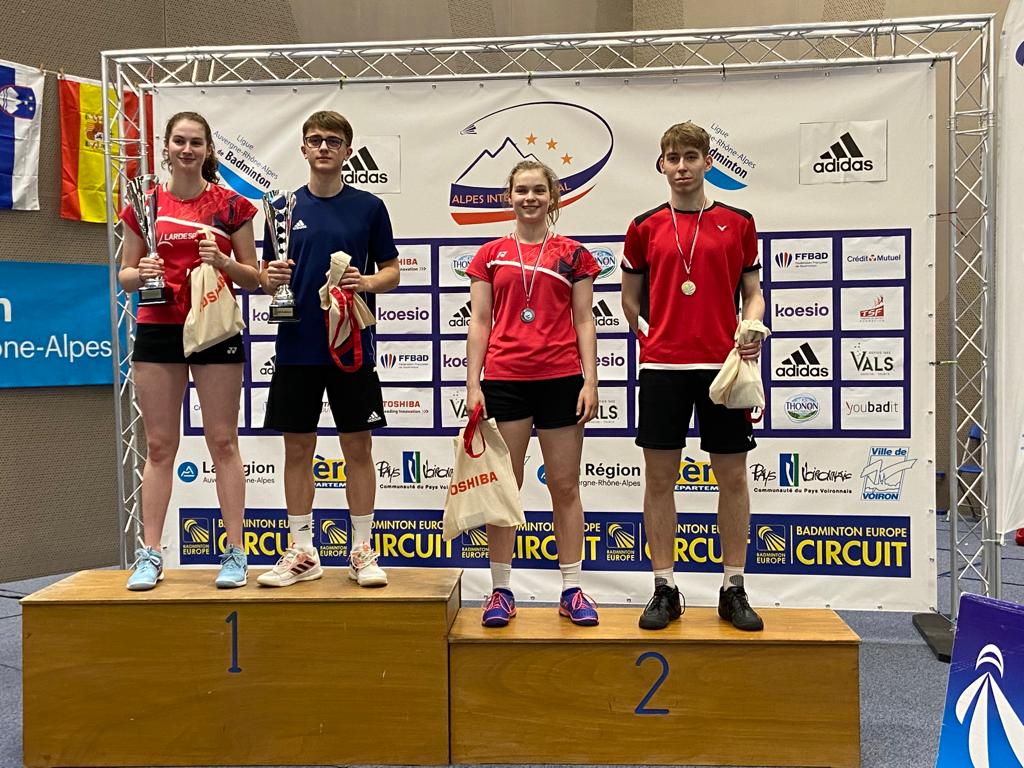 Congratulations to all the winners !